What are the benefits of Massage Therapy?
General
Reduces stress, tension and anxiety levels
Relaxes, focuses and clears your mind
Increases body self-awareness and sensitivity
Fulfills the need for caring and nurturing touch
Muscular System
Strengthens muscles and connective tissue
Helps to keep muscles flexible and pliable

Relieves soreness, tension and stiffness
Circulatory System
Helps develop a stronger heart
Improves oxygen supply and nutrients to cells
Helps eliminate metabolic waste
Decreases blood pressure
Digestive System
Relaxes the abdomen and intestinal muscles
Helps eliminate waster materials
Nervous System
Stimulates motor nerve points
Relieves restlessness and insomnia
Respiratory System
Develops respiratory muscles
Helps relieve congestion in the lungs through percussion and compressive movements
Lymphatic System

Helps cleanse the system of metabolic waste
Helps to normalize glandular functions
Skeletal System
Improves and maintains posture
Relieves stiff joints, tired and achy feet
What massage techniques are available?
Our massage therapist is trained in several different techniques, including Swedish, deep tissue and neuromuscular.
Swedish Massage - This type of massage is intended to increase oxygen in the blood and remove toxins from muscles. This is accomplished by using a variety of techniques that apply pressure to surface muscles with movements that follow the direction of blood flow to the heart. The result is improved circulation, reduced stress, relaxed muscles, greater flexibility and improved overall health and wellness. During Swedish massage, the therapist will apply massage oil to your skin to facilitate various massage strokes, including the smooth, gliding strokes called effleurage. Other classic Swedish massage moves include kneading, friction, and stretching. Swedish massage promotes relaxation, eases muscle tension and creates other health benefits. It can be slow and gentle or vigorous and bracing, depending on what you and the therapist want to achieve.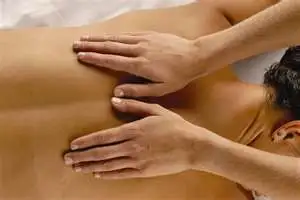 Deep Tissue Massage - A deep tissue massage is designed to relieve severe tension in the muscle and the connective tissue or fascia. This type of massage focuses on the muscles located below the surface of the top muscles. Deep tissue massage is often recommended for individuals who experience consistent pain, and are involved in heavy physical activity (such as athletes), and patients who have sustained physical injury. Not to be confused with "deep pressure" massage, deep tissue massage is used to treat particular muscular-skeletal disorders and complaints and employs a dedicated set of techniques and strokes to achieve a measure of relief.
Neuromuscular Massage - Neuromuscular massage is a form of deep massage that is applied to individual muscles. It is used primarily to release trigger points (intense knots of muscle tension that refer pain to other parts of the body), and also to increase blood flow. It is often used to reduce pain. Trigger point massage and myotherapy are similar forms.